On iRace.vn there is a section to enter discount codes for you when participating in tournaments. To be able to receive this promotional code, please follow the instructions below.
Instructions on how to get a discount code
Step 1: Refer friends to join iRace
First, click Profile button (right corner of the screen).
Then click on the Edit Profile button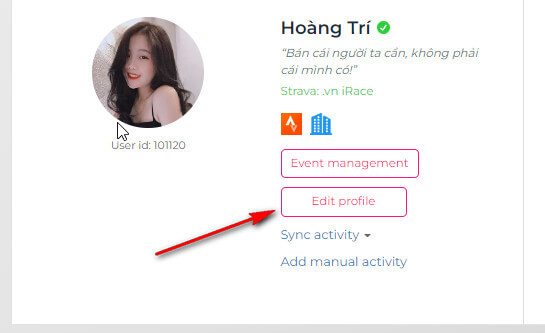 Select Referral or drag the website down to the about Referral section.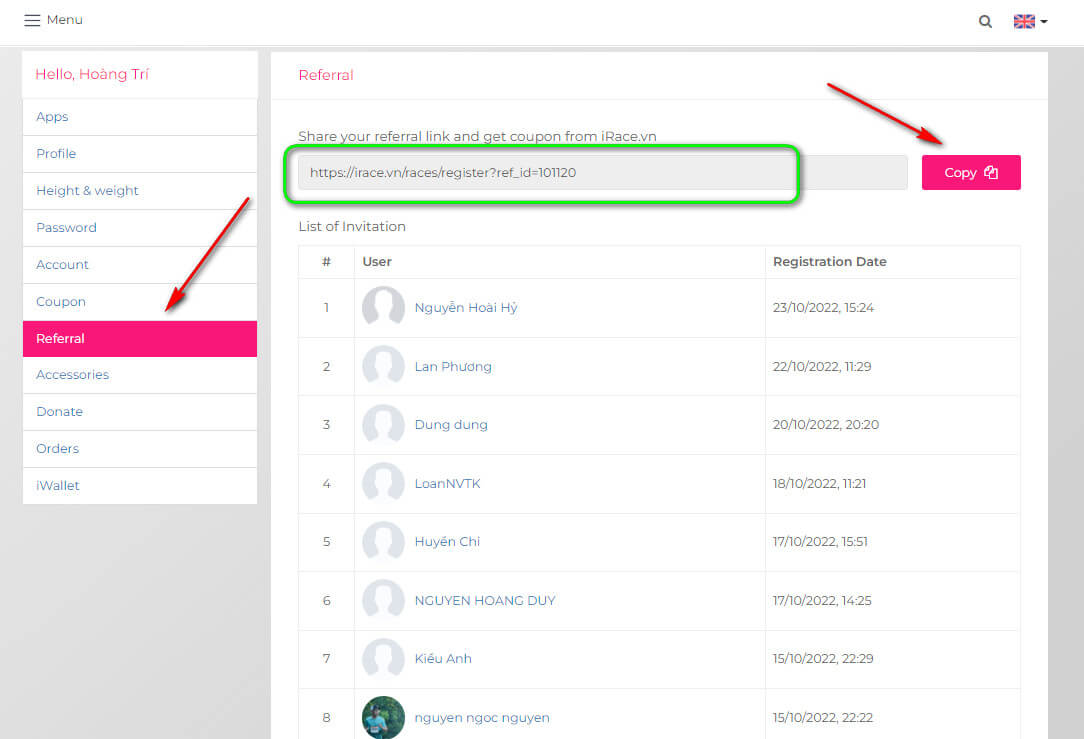 In the section "Share your referral link and get coupon from iRace.vn", you will see a link in the form https://irace.vn/races/register?ref_id=xxxxx with XX being your ID number when you sign up for an account on iRace and the number is fixed. Copy this link and send it to your friends.
Or you can get the link at the races you participate in, there will also be a Share section to receive a discount code as shown below.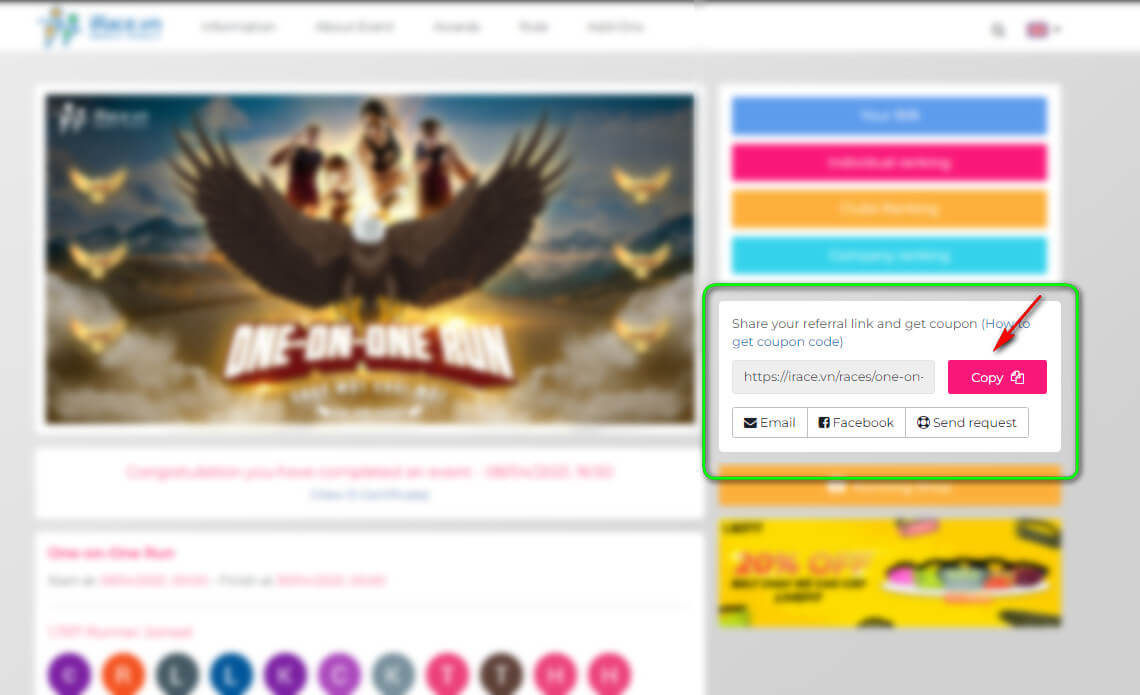 02 Necessary conditions to receive the discount code
The referred person is not an iRace member yet (i.e. a completely new player)
The referred person must successfully register for any event on iRace after registering a new account and verifying the account.
If you do not meet the above 2 conditions, you will not receive the discount code.
To view a list of discount codes, also on your Personal Profile page, scroll to the Coupon section to see the number of discount codes you have achieved.
Step 2: Use discount code
To use these discount codes, please proceed to register for a new tournament on iRace, at the checkout, there will be a section to enter a discount code, you just need to enter the discount code provided and press Apply to use.
Currently, when using these discount codes, you will get up to 5% off.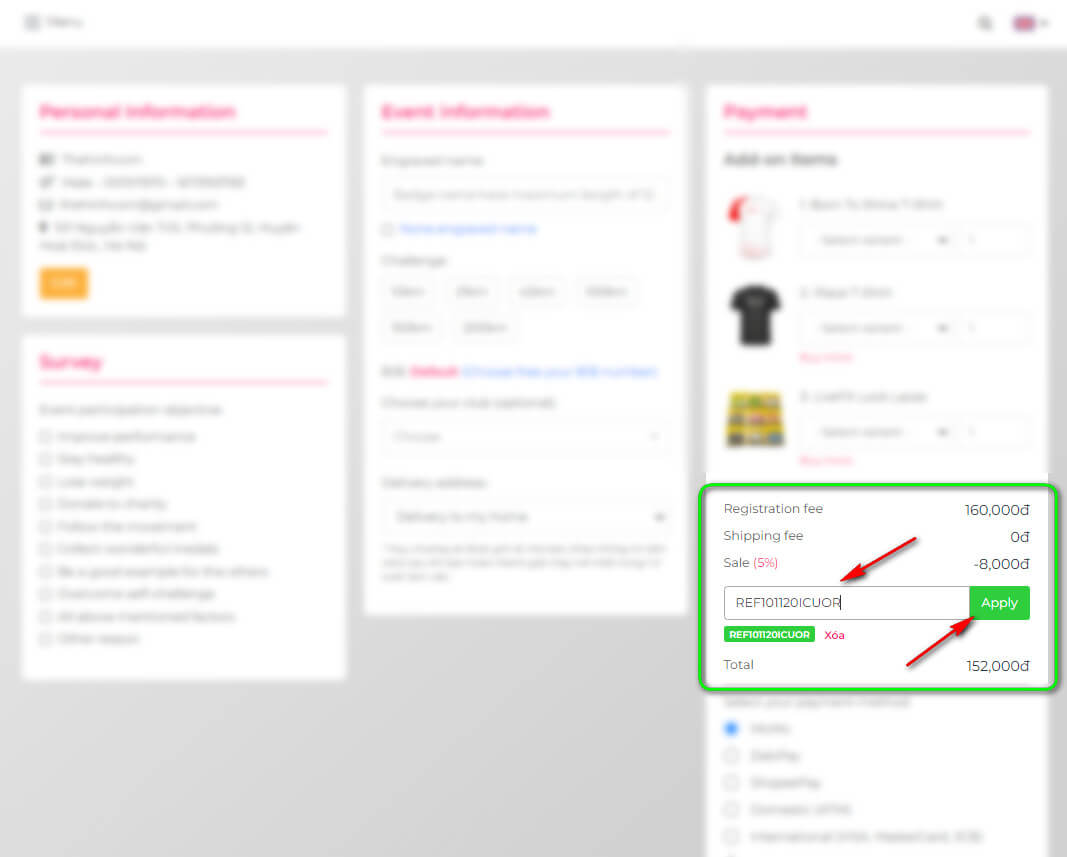 Hope you can hunt for many discount codes on iRace.