After the article on how to connect Strava with iRace, now you can use a new platform that is Google Fit. Extremely popular running tracking app.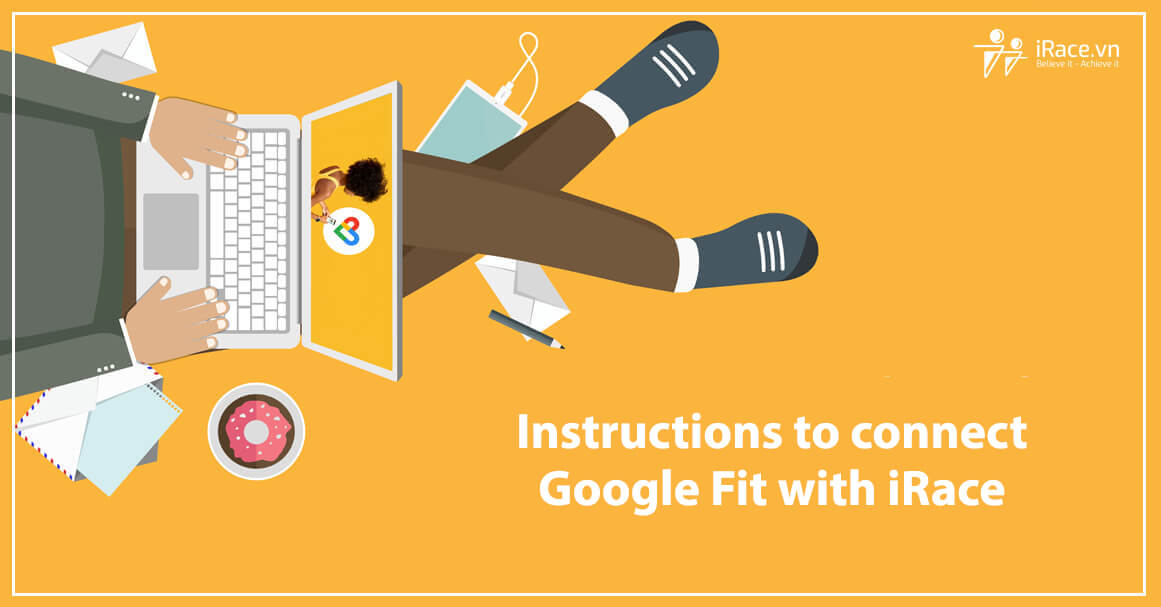 Instructions for connecting Google Fit with iRace
First, you need to download the Google Fit application to your device by following the link below
For Android devices
For iOS devices (Note, your iOS needs to be from version 12 or higher to use)
Part 1: Sign up for Google Fit
Instructions to do on Android devices, if you use iOS devices, you can do the same.
After downloading and installing, please open the Google Fit application to start registering and declaring information as follows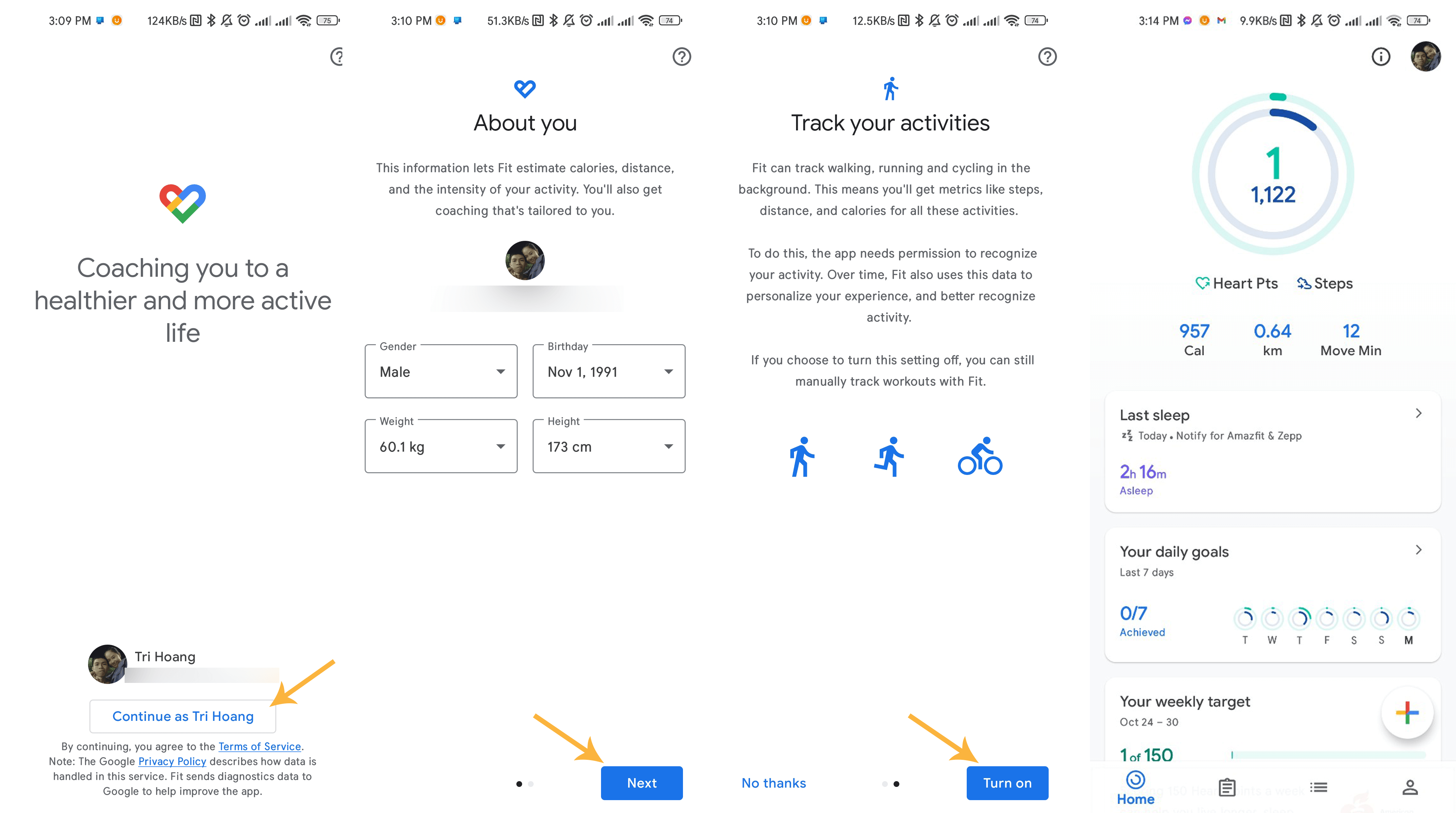 Step 1: Click on "Continue with name…." if you have logged into your Google account before, if the name is not correct, click on the word Email to change to your other account. After logging in, if you have not declared your basic information, please proceed to declare as shown in Figure 3.
Step 2: In these steps, you just need to click Enable/Allow (if there is a permission request) and Next. Follow the instructions to go to the next steps.
Step 4: When you reach this screen, it means that the Google Fit registration has been completed.
Part 2: Connecting Google Fit to iRace
Now to be able to record your results from Google Fit you will need to connect to iRace and here are the instructions for you to follow.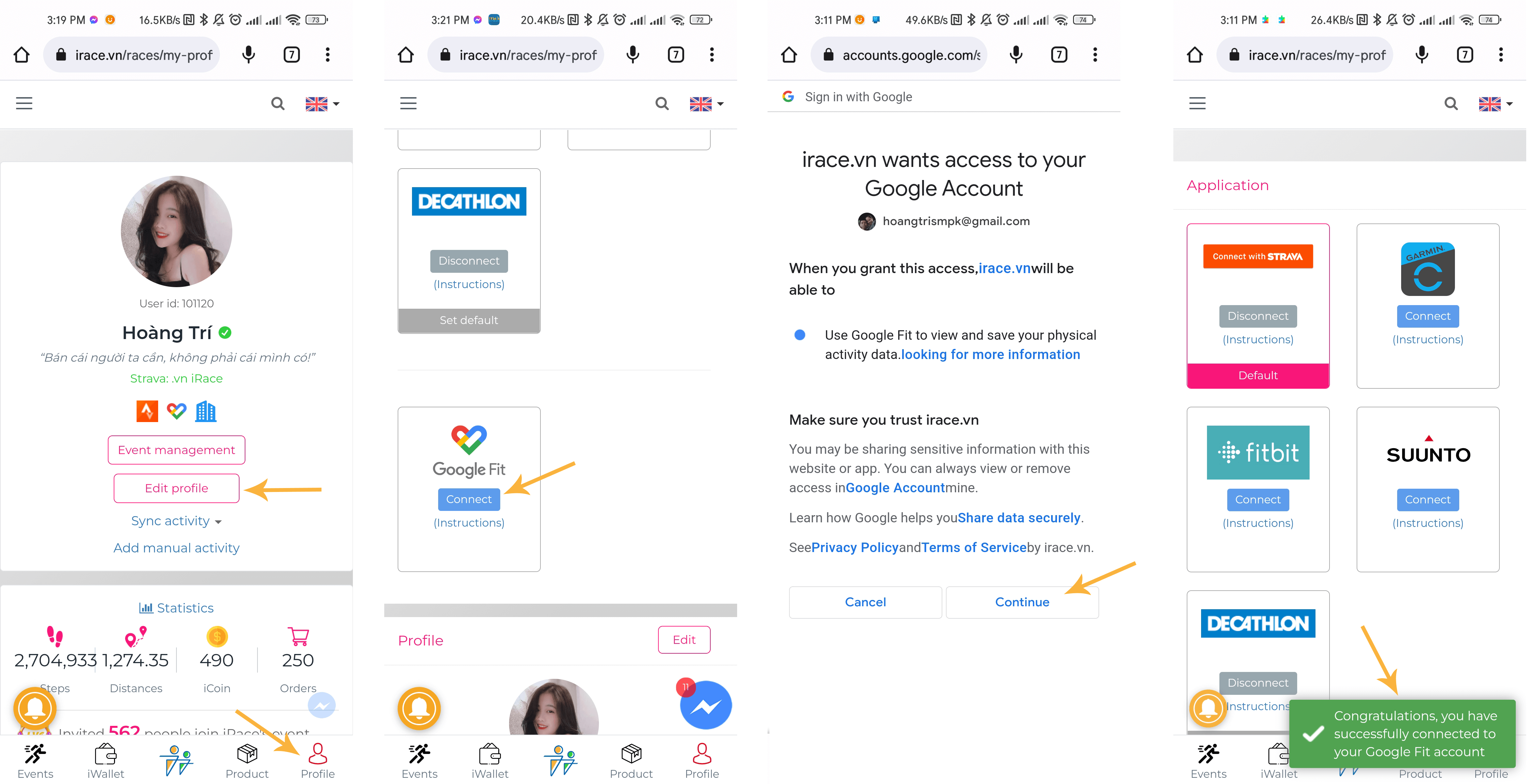 Step 1: Log in to iRace.vn. Click on the Profile button in the right corner of the screen > Edit Profile . You will now see the Google Fit section right at the top, click on the Connect button to start making the connection
Step 2: A window will open, please log in to the correct Google account that you have just registered for Google Fit in part 1. The message boards ask you to give permission to iRace. Click Continue to grant permission.
Note: If you get authorization error as shown below. Please open iRace directly from the browser (like Chrome or Safari) on your device, do not click on any links from Facebook, Mail or Zalo … then make the connection again okay.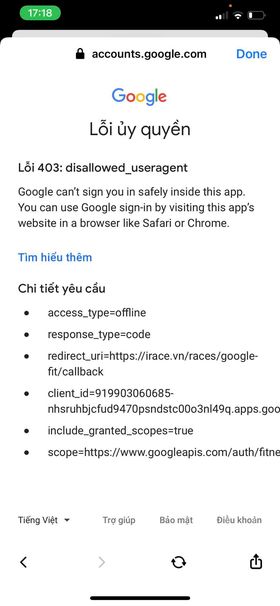 Step 3: As soon as you press Continue, the connection will be made and you will see a green message saying "Congratulations, you have successfully connected to your Google Fit account". So you have completed the connection process with iRace already.
Step 4: Please perform a trial sync of any activity to check whether the connection is smooth or not by clicking Sync activities > Google Fit then enter any previous date to sync. the set. If the results appear correctly on the app, the connection is correct.